DIY Portable Woodworking Mini Lathe Drill
Quantity Remaining:
99999 of 1000 Sold
Viewing This Product
5 Great reasons to buy from us:
😕Are You Tired Of Always Searching For The Right Wood Carving Tool
😕Don't You Hate Having To Play Mr. Investigator Asking Everyone In The House Have They Seen Your Wood Chisel?! Or Begging Your Neighbor To Finally Return Your Chisel.
🔎Now You Can Eliminate All The Obstacles 
⚒️This Set Is Guaranteed To Replace Your Whole Chisel Set
🕕Not To Mention You'll Be Able To Take Care Of Any Task Or Side Project In Half The Time
🤑Get Your's Today For 75% OFF. Act Fast Limited Quantity Available🤑
The Machine Set is the NEW quick and easy professional tool set to get the job done - with controllable and continuous carving flow..
The Worlds Most Premium Lathe Machine Set, Perfect For any skill level novice or highly skilled. Great for crafting, creating and whittling stunning sculptures, this Woodworking Premium set will provide you with indispensable tools for woodworking projects in which precision is vital! Very easy to use and maintain. Get yours today for 75% off for a limited time only. Note: Inventory is low due to discount and high demand. This Product Has Finally Come Back In Stock Get Yours Today,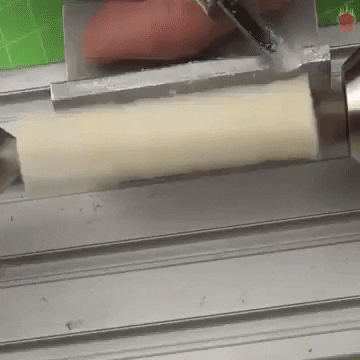 Just set up and get to work!
Product Features
Designed for the home DIY enthusiasts, small and portable, strong power, not suitable for mass production or commercial use.

High-precision, stability, low noise, aluminum alloy materials, CNC machining.

With 7 levels of power adapter enable you to adjust the rotating speed easily to meet different cutting speed.

High quality aluminum alloy base and pure steel structure drill chuck.




Super large torque ball bearing motor,

maximum rotating speed up to 7000RPM providing ultra strong cutting power with low noise, you can use it at home.




Easy to install and operate

Safety, effectively improve the efficiency of your work

Durable And Not Easily Damaged
SPECIFICATIONS:
For the tradesman or the weekend woodworker, the Premium Lathe Set is designed to give you greater power and accuracy. Even the hardest woods are no problem as the Lathe set has plenty of power. 
It is suitable to the Prayer beads in round shape, olive shape and un-regular shapes or special shapes.
-Holing depth can be regulated and adjustment.
Deep Profile
Detail Carving
Rough Shaping
Packaging:
1 x Mini lathe
1 x Power adapter ( US/EU Plug )
4 x Fine diamond sand fixing pin
1 x Coarse sand fixing needle
6 x Chisel
3 x Beads round device
Note: US or EU plug will be packed according to country of order.
The Powerful Mini Lathe is extremely easy and safe to use. 
💸30 - Day Money Back Guarantee💸
UPDATE: Due to huge demand and discount offer we are officially running low on this product
please place your order while supplies last!
*Limited to the first 33 customers*